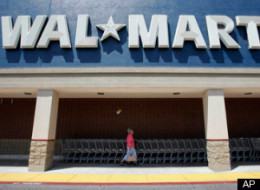 Wal-Mart announced that they will make and sell healthier foods. Among the changes they've announced is a reduction of salt and sugar in processed foods, and a reduction in produce prices.
You can read about it here:
http://www.huffingtonpost.com/2011/01/20/walmart-healthy-food-push_n_811473.html
Personally, I think that if you're serious about losing weight and eating healthy, you shouldn't be shopping for food in Wal-Mart. However, I realize that in many parts of the country, you really don't have a choice. It's Wal-Mart or nothing.
I'm also somewhat dubious as to Wal-Mart's actually doing what they promised. It's one thing to announce that you're going to do something, and quite another thing to do it. If Wal-Mart begins to think that making food "healthier" is negatively impacting profits, you can bet dollars to dimes that they'll go right back to the old formulations and pricing.
If, however, Wal-Mart does carry through on its promise, it will be a good step in the right direction for the whole country's waist-line problem. It certainly won't fix the problem, but it will help.